Hello there,
I have these generic moving head LED lightbars… they're cheap but pretty cool. After searching the Onyx Fixture Finder for a bit, I found four profiles that fit these bars exactly. However, all four profiles seem not to have either tilt or color functionality available in Onyx's pop-up channel menu.
The 4 profiles are:
FOS > SPIDER BAR RGBW
HC Lighting > HC-928A
V-Show > VS-W0804
INVOLIGHT > MovingBar 1808
The first three don't have the color channels and the last doesn't have the pan channel in the pop-up menu. All my other fixtures seem to be working just fine.
Any ideas? Your assistance would be much appreciated.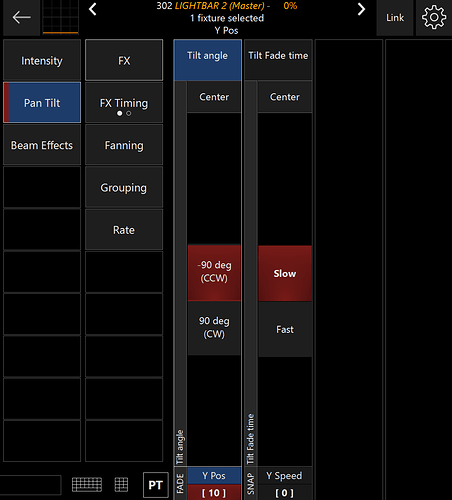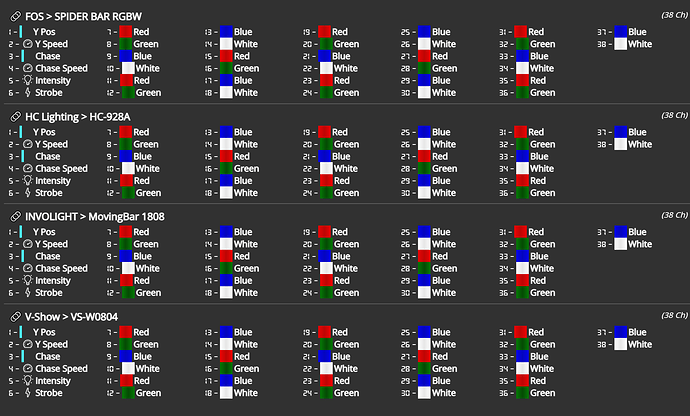 Best,
Ben