I have some Blizzard1 fixtures running in 116 ch modes patch into an NX2. They look to be patched correctly and addressed properly but they do not allow me to grab individual cells of LEDS and also act as one "pixel" when I use DyLos.
Is this a fixture profile issue?
I did not patch or set up the system
Thanks in advance,
Doug Olson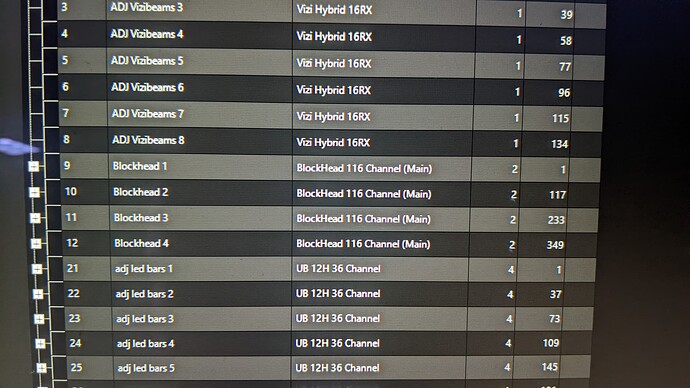 !