On my Onyx PC I was having DAX Errors and I was not able to start the software.
I installed the latest version 4.4.1188 and I'm having issues as well.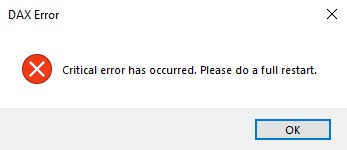 If I run onys as administrator the error does not pop up, but the software dows not goes thru the start screen where it says: "Loading and optimizing show data…"
I already uninstall and reinstall. disable antivirus, always with the same result.