Hi, I'm using Windows 10 and had Onyx installed, but it stopped working properly so I tried to uninstall it and started getting this 27502 error.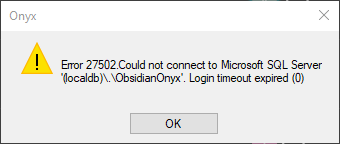 I've tried:
Onyx cleaner, but Onyx doesn't get uninstalled
FixLoginError.vbs as admin
Rebooting
But none of those have worked for me. What else should I try?