Hi team,
Just randomly had a show file on the desktop yesterday in fact was the advanced busking Onyx trainning file and I double clicked it to load it and received this message,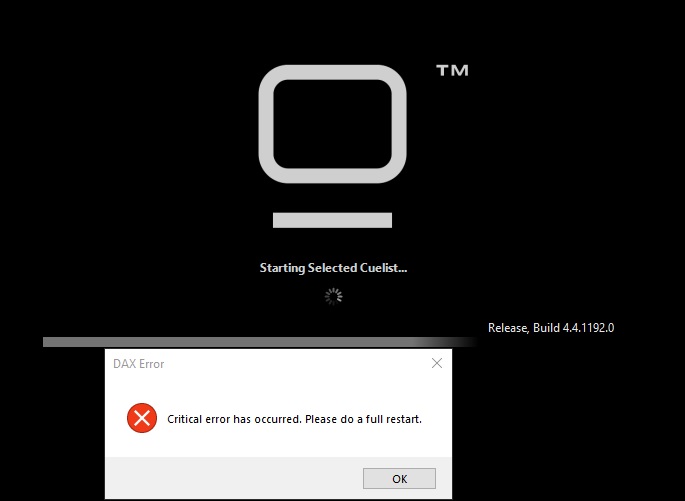 The software actually loaded all the way and seemed to work fine. I just did a restart of the software and loaded the file instead and all was sweet.
Just double clicking the show file on the desktop caused this error.
Cheers
Steve