recently I wanted to try Dylos and downloaded the newest version of Onyx and the HD Factory Content Package.
after opening the demo show file and importing the Factory Content iI got a warning that 557 Files from the Content are missing. I already tried importing/downloading the content again.
What else can I do to fix this issue?
This is the Error I get: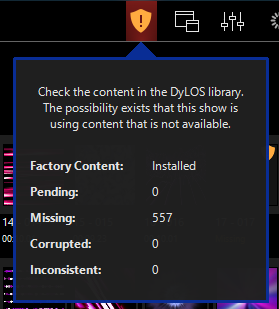 Edit: after reinstalling Onyx and reimporting the Factory Cotent I had 330 Files missing. And after a resync I have 466 Files Missing.