When installing Onyx on a HP Omen computer with Windows 11 I get the following error messages during installation: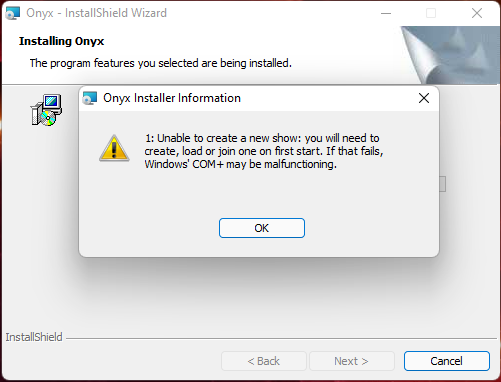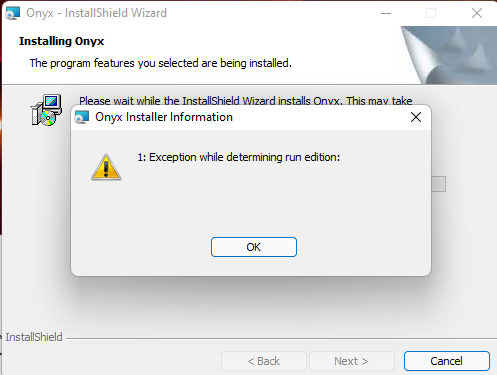 The installation does continue when clicking OK on both these messages.
When starting the application the following dialog appears:


I can't seem to find a Realtek-COM+, Dolby-COM+ or HP Hotkey-COM+ and get no error message when open the folder in Component Services.
Is there other Omen specific COM+ services that should be disabled?
I've tried uninstalling and reinstalling on a new Windows user account.
Here is the computers info: