Hi all
I have a rig that has 2 sharpy plus fixtures sitting on truss uprights and another 2 rigged 90 degrees of vertical trusses: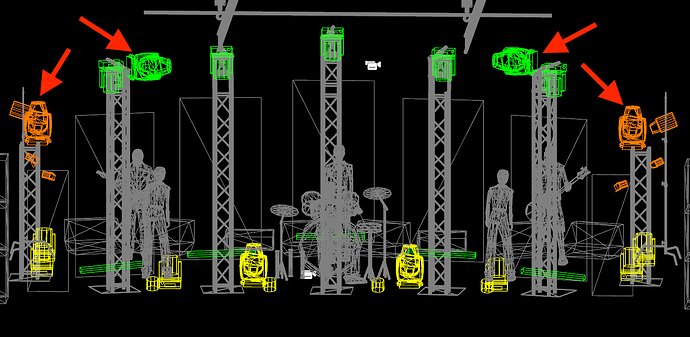 I have swapped pan & tilt in the patch for the outrigged fixtures and have reversed pan & tilts so that they all move correctly. The problem is when I select all fixtures and try to pan or tilt them together - the outrigged fixtures fly off and reset into another direction - as shown here: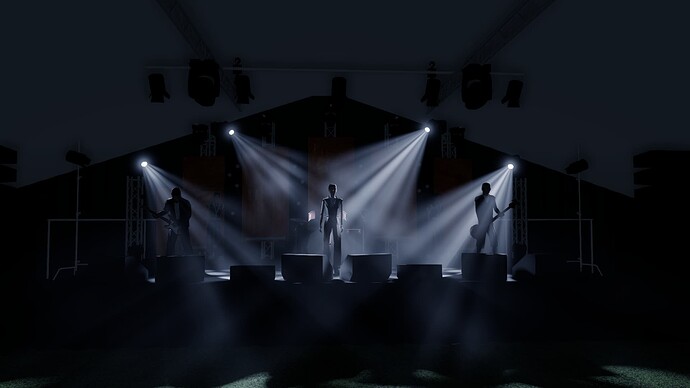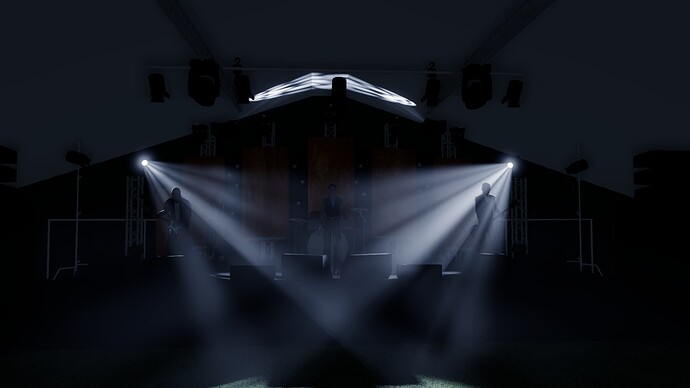 No amount of changing pan/tilt in the patch fixes the problem. Would love to know how I can just select the fixtures and have them move together.
Cheers in advance