Hey Folks,
Ok, so I had a similar question about a month ago assigning virtual faders to individual colors in ONYX. The thread was here: LED Colors with Submasters?
David assisted me in getting individual colors assigned to Overrides (Each channel color intensity was one in the same, no intensity slider to deal with).
I've now added a new fixture (Stage Right COB LED Ellipsoidal) which has four colors RGBW and a separate intensity.
Since my other LED lights are set w/o an intensity (color brightness strictly controlled by the color slider), the previous forum example worked for those fixtures.
So, I select the fixture. Set all colors to 0%.
Then select RED, set it to 100 %.
Select "Clear Channel" on the GREEN, BLUE, and WHITE.
Hit "Record" leaving the Record values default (Values, fixture, source at default)
Select a channel on the bank, Give it a name, select "Override".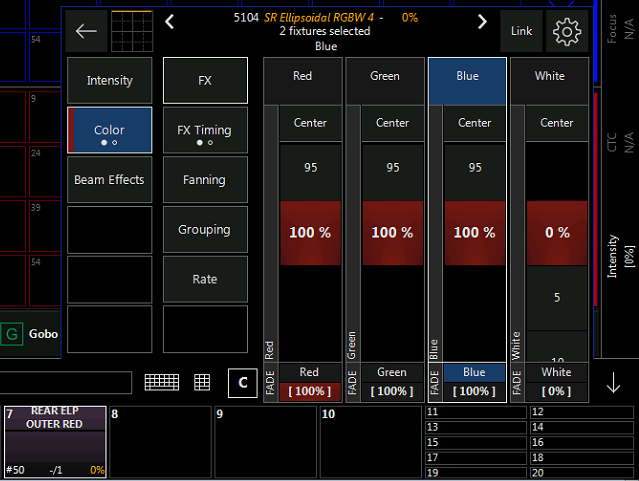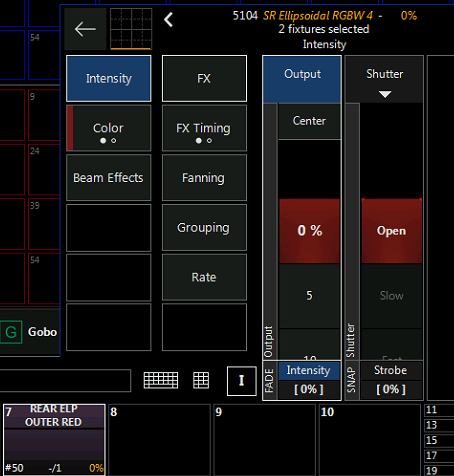 When I go to that slider, it does nothing.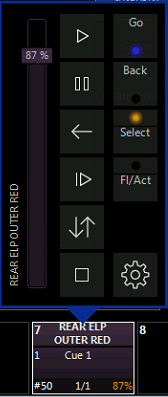 I am not sure what I am doing incorrectly here.
Thanks,
James