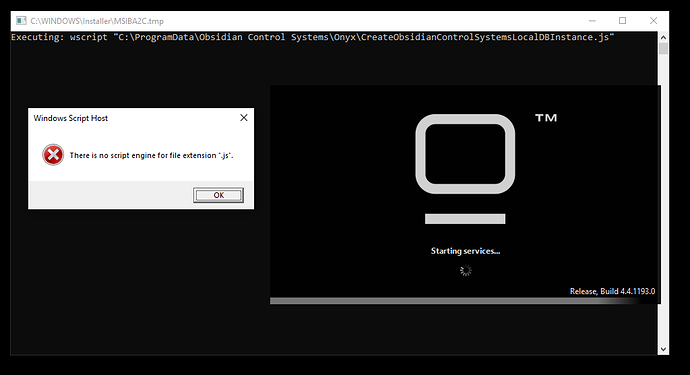 Onyx stops responding when "new show" after booting to the 'welcome menu' and while booting Script Host error messages pop-up (see image)
Have tried uninstalling and reinstalling & updating SQL. Onyx build 4.4.1193.0, Windows build 19042. No antivirus is running. Have all the prerequisites I know of.
Thanks in advance for any help! much appreciated!