The NETRON Central Utility is designed to find and manage nodes across IP networks.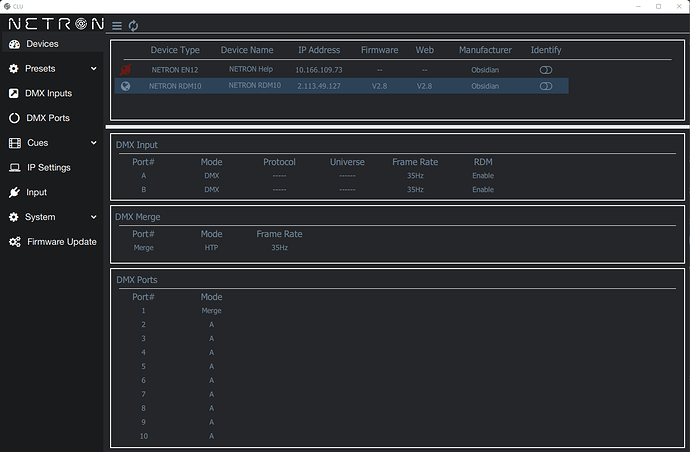 (jncludes tool and 2.8 Beta 6 firmware with LLRP support)
If the devices can't be managed, update them using the "recovery" method with these files:
Currently the following features are supported
Discovery of nodes across all network ports, regardless of node IP
Identify
Set Name
Set IP Address
For nodes in the correct IP range:
Firmware Updates: Automatic update to the latest included version, or recovery update using any file
Device Browser: all home pages and sub pages open in a browser page
The tool uses RDM NET LLRP discovery, which is not specific to NETRON. The discovery and the basic settings and browser access should work for other nodes in the market too if they include LLRP support.
Some reading about RDMNET : RDMNet — Control Geek