So a few weeks ago I had the 1720 error which wouldn't bring up my show files. I fixed it by running the cleaner and creating the proper sql.
Today I tried opening a showfile and Onyx kept loading… (see attached picture)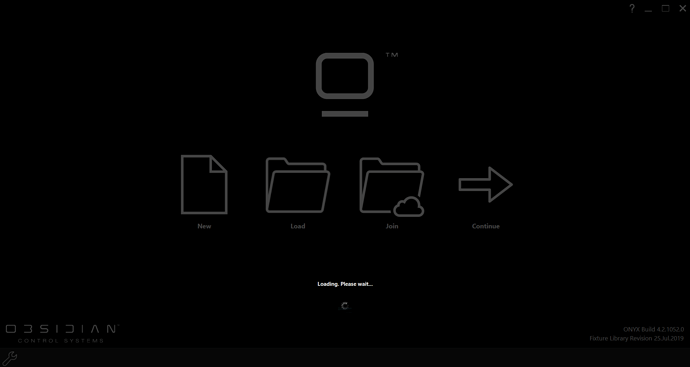 It never leaves this screen. I had to end the process to get it to stop. I thought I would try a clean install… but Onyx refuses to uninstall.
I've read the forums and see many others have the same issue of installing. I have tried running the cleaner and rebooting and that does not help. I've tried deleting and creating the necessary sqllocaldb "ObsidianOnyx" and when I try to uninstall it keeps giving me error 27505. This is both from uninstalling via windows as well as when the Onyx installer tries uninstalling. (I thought running the Onyx installer would overwrite the previous program but it wants to uninstall first).
After messing around for a few hours… I can get Onyx to start but it still stays on the loading screen regardless if I am trying to open a showfile or create a new one.
So I am at a loss. Any help would be appreciated.