This is the first beta version of 4.9 which adds a lot of new or adjusted features.
New Live Window and "Live Edit" overlay for the parameter controls
Parameter Offset
Parameter Park
Parameter Defaults
New HighLight Window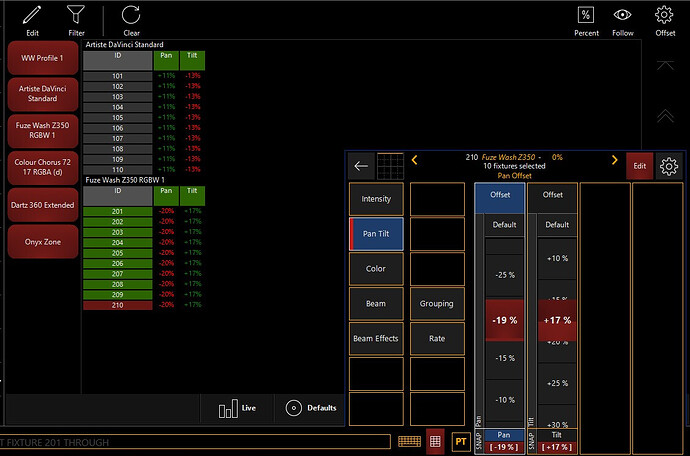 NDI Input About NDI - Network Device Interface
Configure in Network/NDI
Internal Screen Capture
External Streams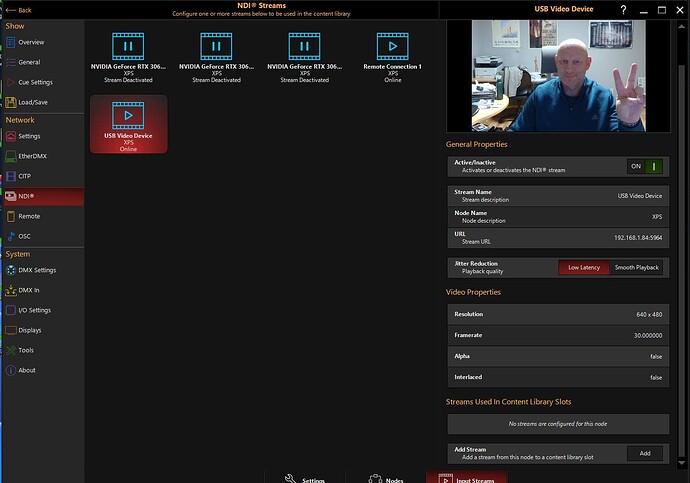 Audio Input
configure in System / IO
ASIO or Windows Internal Streams
Input
Spectrum Analyzer
Wave Form
VU Meter
Real Time Beat detection
Please note that due to higher hardware requirements the support for M1HD and M2GOHD has been phased out. Do not install this version on these consoles.
Download https://files.obsidiancontrol.com/s/beta4_9_1248
		Release Notes for Onyx
	(C) 2018-2023 - Obsidian Control Systems

4.9.1248 (13/01/2023)
This version requires Windows 10 or Windows 11 Home/Pro/Enterprise 64-bit for PC.
All consoles require ONYX OS 4.8
Compatible with Obsidian NX4, NX2, NX1, NX K, NX P, NX Wing, NX Touch, NX-DMX
Compatible with M-Series M6 (with ONYX Upgrade Kit), M2PC, M-Touch, M-Play, Martin 2-port USB-DMX devices
---
Added aspect ratio control
Added multi-select for audio input channels
Added output override feedback to live output
Improved DyLOS input processor management
Improved DYLOS input processors' accuracy
Improved parameter-level parking
Improved default value editing
4.9.1246 (19/08/2022)
Added input processors to DyLOS for converting external inputs into modulators (triggers pending)
added video and palette input processor (NDI; aspect ratio channel/parameter not bound yet)
added audio input, filter and analyzer processors (NDI, ASIO; multi-select audio channels pending)
Added output overrides as special presets that are edited in dedicated programmer context ("copy from" to start from regular presets pending)
added parameter-level parking (value feedback in parameter panel still being tuned)
added channel-level offsets
improved default value editing (clear doesn't work yet from popup for input processors, feedback for default editing still being tuned)
improved highlight/lowlight editing